⚠ The walnut kernel can be peeled from that shell, but we don't recommend it because although it will taste a little more bitter, that's where the most important nutrients are.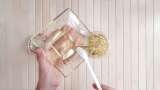 Pour the honey into the jar patiently until it flows through the green walnut core. It is recommended to use a honey that is as fluid as possible.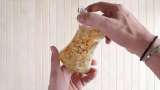 The jar is closed hermetically and will be left to macerate for 4 weeks in a cool and dark place (kettle, refrigerator).
After opening, it must be stored in the refrigerator.

The shell of the core and the woody part of green walnuts can be used to make a green walnut tincture.
Observations
Storage and validity:
- keep hermetically sealed, only in a
cool and dark place, possibly a refrigerator
;
- after opening, it must be kept in the refrigerator;
- to be consumed within a maximum of
12 months
after preparation;
- it is recommended to consume within a maximum of
3 months after opening
;
Nucile verzi reprezintă o sursă importantă de nutrienți:
vitamins: B, E and C;
minerals: phosphorus, potassium, calcium, iron, iodine, zinc and selenium;
essential fatty acids: Omega- 3.
→ Green walnuts macerated in honey have a
high caloric value
: ~
1000 calories / 100 g
, so it is recommended to consume them in moderation.
Nutritional values green walnuts:
Calories: 600 cal;
Protein: 17 g
Fat: 70 g
Fiber: 7g;
Carbohydrates: 10 g
Administration
→ It is recommended to consume 1 tablespoon of the mixture 3 times a day, preferably 30 minutes before meals, but at least 4 hours before bedtime.
→ One or more courses with breaks of at least 2 weeks are recommended.
→ In children, the dose will be reduced to half (possibly the spoon will be replaced by a teaspoon).
Effects and benefits
Nutrients:
source of vitamins: B, E and C;
source of minerals: iodine, phosphorus, potassium, magnesium, calcium, iron, zinc and selenium;
protein source;
source of Omega 3 fatty acids;
rich in fiber;
Effects:
tonic-energizing effect;
antioxidant effect;
antidiarrheal effect, due to the tannin content;
astringent effect;
antiseptic and antibacterial effect;
Supports the nervous system:
memory stimulant, contributes to improving concentration;
cure for mental ailments;
excellent remedy for asthenia (Zn, Se);
excellent remedy for chronic fatigue (Zn, Se);
excellent remedy for growth deficiency (Zn, Se);
ideal remedy for nervous system disorders (Zn, Se);
good remedy for anemia;
Supports the cardiovascular system:
reduces the risk of cardiovascular diseases (due to omega-3 fatty acids and vitamin E content);
reduces cholesterol;
reduces the number of triglycerides;
regulates blood pressure;
helps in atherosclerosis;
helps strengthen blood vessels;
helps to purify and fluidize the blood;
reduces the risk of heart attack;
prevents inflammations;
Supports the muscular system:
supports the health of the muscular system (due to the complex of Bs, especially B1);
increases muscle tone, being ideal for athletes;
supports physical effort, helps restore muscles;
Supports thyroid functions:
replaces iodine deficiency;
helps normalize thyroid function (iodine in walnuts is good for the thyroid);
helps in hormonal disorders (improves the action of hormones and neutralizes toxins);
Supports sexual functions:
beneficial effect on libido;
may have an effect on erection in men;
Supports the digestive system:
regulates the gastrointestinal tract;
also effective in treating gastrointestinal ailments (stomach ulcer);
digestive, helps digestion;
helps in cases of diarrhea;
helps in parasitic diseases;
Strengthens the body's immunity:
stimulates the immune system (good for immune disorders in autoimmune diseases);
helps prevent colds;
good for diseases of the respiratory tract, especially bronchitis;
good remedy for sore throat caused by pharyngitis, laryngitis;
Other:
liver and bile protector (detoxifies the liver);
helps detoxification;
helps in diseases accompanied by inflammatory processes;
helps in case of heavy menstrual cycle;
regulates the level of glucose in the body;
it is beneficial in obesity;
helps prevent urinary infections;
restores energy, physical and mental balance;
good in tuberculosis;
improving the composition of milk during the lactation period;
Side effects
- allergic reactions in certain more sensitive people;
Contraindications
not recommended for those with allergies;
during pregnancy and breastfeeding, seek the advice of the doctor;
not recommended for overweight people;
Another information

→ The amount of vitamin C in nuts is higher the rawer/greener they are and is lost as they dry.
→ It is said that green walnuts are the symbol of life and fertility, and the green peel has astringent properties, due to the high content of tannin and iodine.
→ Green walnuts help stimulate the nervous system, thanks to the fatty acids, magnesium and vitamin B in the composition of the core.
→ Green walnuts contain approximately 20% water and Omega-3 fatty acids;
→ Green walnuts are less caloric than dry walnuts, having ~600 calories / 100 g, that is, about 100 calories less than dry walnut kernels;




The content of this page is informative.
Therefore, for a correct diagnosis and treatment, it is recommended to consult a specialist.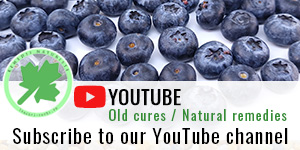 Info ingredients
Info diseases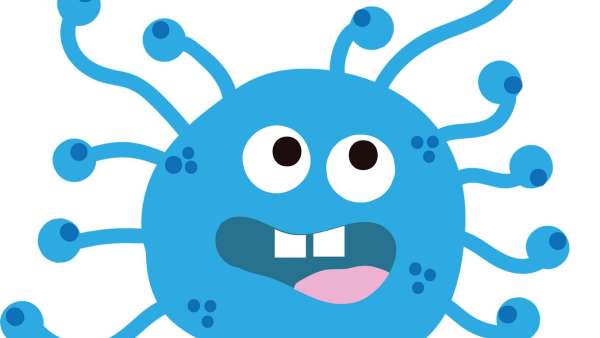 Immunity
Immune system diseases
Low immunity; How to increase your immunity?; Immunostimulators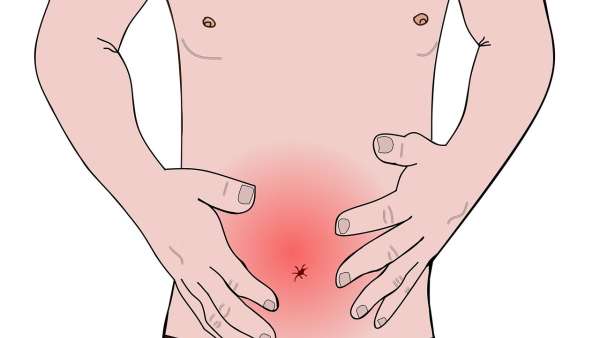 Indigestion
Digestive diseases
Indigestion: causes, symptoms and treatments
Latest articles