Wash the rosehips, ginger and orange well. The washed rosehips are left to dry on a paper towel for ~ 30 minutes.
From orange we will use only the peel, so it is preferable to use organic oranges. Specifically, we will use half of the peel that we cut into thin slices.
We clean the ginger and cut it into thin slices.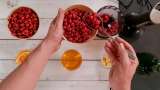 We grind (not very finely) the rosehips with a blender. We put the chopped rosehips in a jar..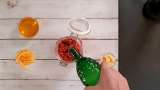 Add the alcohol to the jar over the chopped rosehips.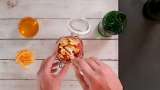 Add the sliced ginger to the jar and mix with a non-metallic spoon.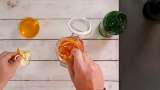 Add the orange peel slices to the jar and mix.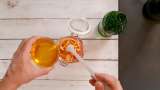 Add the last ingredient, honey and mix well.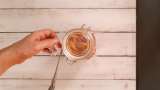 Seal the jar tightly with a lid and leave to macerate for at least 4 weeks in a ventilated place away from light.
During the maceration you can shake the jar several times a day (process not necessarily mandatory).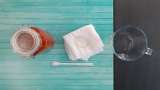 After the maceration period, the mixture is filtered.
For filtration we will use either a fine sieve or a gauze. I chose to use a gauze because it allowed me to squeeze very well the mixture of rosehip, ginger and orange peel soaked in alcohol. Basically in a bowl I put a gauze that covers the entire surface and I poured the mixture. That's how I managed to squeeze all the liqueur very well. It formed like a small pile of curd in that gauze.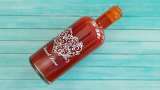 Optional: extra-filtering. For a complete clarification of the liqueur, it can be left to decant in the refrigerator for 3 to 7 days, after which it is strained again through a fine sieve.
The result is a sweet and aromatic liqueur, pleasant to the taste with light notes of orange and ginger.
Observations
→ Storage and shelf life: we recommend keeping it in a ventilated, cool place, away from light, stored in glass bottles, possibly dark in color. It is also recommended to consume this semi-sweet liqueur within 1 year from the date of preparation.

→ Use an alcohol with an average concentration of 40º.
Administration
→ Liquor tincture can be administered as such or diluted in distilled water (boiled and cooled).

→ It is recommended to take 1-3 tablespoons of tincture-liqueur per day.

→ Being an alcoholic solution, it is contraindicated for children (possibly seek medical advice)!

⚠ Cures of up to 2 weeks with breaks of 2 weeks are also recommended.

⚠ Although it can be served as a liqueur, we recommend using this liqueur only for therapeutic purposes and in the recommended dosages.
Effects and benefits
strengthens immunity;
tonic, energizing;
mineralizing / vitaminizing;
fights fatigue;
has a sedative effect;
fights inflammatory and bacterial processes;
anti-anemic;
restores appetite;
improves brain activity;
good in oncological diseases;
strengthens blood vessels, increasing the elasticity of the walls;
regulates blood pressure;
prevention of atherosclerosis;
strengthens the capillaries;
good for hemorrhoids, varicose veins;
fights colds and flu;
increases resistance to viral diseases;
adjuvant in tonsillitis, rhinitis, pharyngitis, laryngitis, tracheitis, cough, asthma;
adjuvant in pneumonia, sinusitis;
fights diarrhea;
calms the bloating;
accelerates the leakage of the ball;
supports the functioning of the gastrointestinal tract;
good in thyroid disorders;
helps reduce urinary tract inflammation;
has an anti-inflammatory effect, being good against joint and gout diseases;
protects the articular cartilage due to the lipids contained;
fights stress and allergies;
Side effects
- being an alcoholic solution, consumption in high doses may affect the ability of drivers to drive.
Contraindications
contraindicated for those with alcohol restrictions
contraindicated for those allergic to one of the ingredients
contraindicated for children
contraindicated for those with severe liver disease
Another information

→ Rosehips are an excellent source of natural vitamin C (ascorbic acid), with some species having a vitamin C content of up to 8%.
→ In the pulp of rosehips we also find pectins, tannins, sugars, organic acids and mineral salts, essential oils, catechins and flavonoids, carotenoids and beta-carotene (precursor of vitamin A, hence the red color of the fruit).
→ They are high in B-set vitamins (B1, B2, B3 / PP, B4 and B9), vitamin A, E and together with vitamin C reduce capillary permeability and fragility. They also contain vitamin K and nicotinic acid.




The content of this page is informative.
Therefore, for a correct diagnosis and treatment, it is recommended to consult a specialist.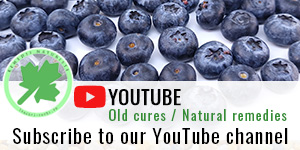 Info ingredients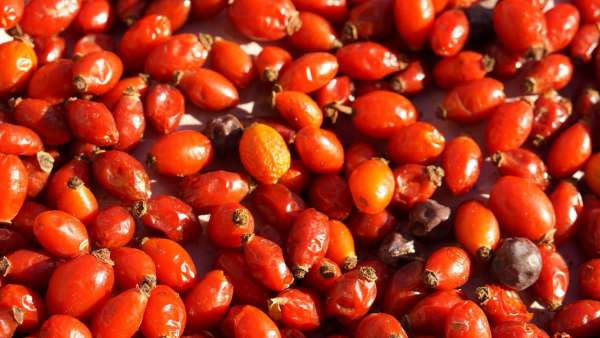 Rosehip
Fruits
Rosehip, the ally of the immune system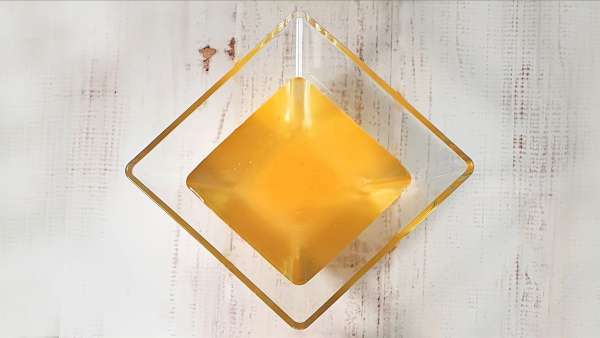 Acacia honey
Beekeeping
Acacia honey – the purest form of health
Info diseases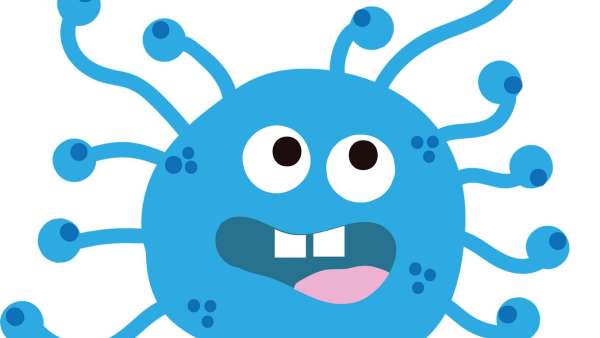 Immunity
Immune system diseases
Low immunity; How to increase your immunity?; Immunostimulators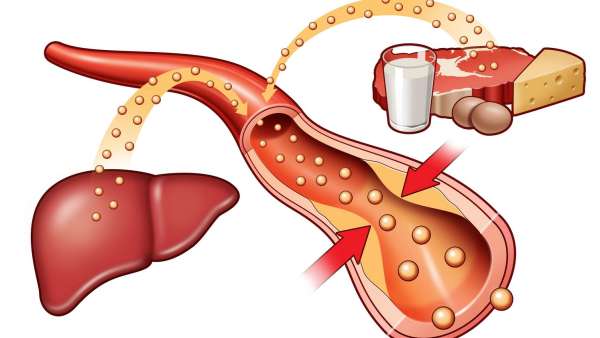 High cholesterol
Circulatory diseases
All about high cholesterol: normal level, causes and natural remedies
Latest articles