Clay, types of clay and the benefits of clay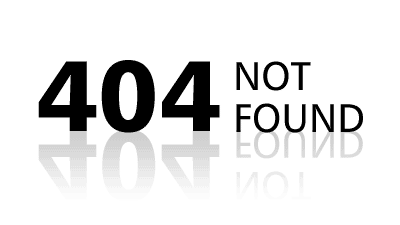 Clay, also called kaolin - precious soil, has been used since ancient times to treat various ailments. Integrated in many cosmetic treatments, clay demonstrates its beneficial properties for the skin, relief of digestive diseases etc. There is white, blue, green, pink, red and black clay.
Clay is a sedimentary rock in the form of dust, has a fine granulation (<2 µm). Clay dust consists of a mixture of silicates and fragments of fine rock, quartz, coal. Clay is used in the manufacture of building materials for sculpture, but also has countless recommendations in the cosmetic and medical field.
The minerals contained in the clay are formed by the persistent chemical action of carbonic acid and other natural solvents. Kaolin clays are extracted from the place of their formation while secondary clays are found far from the place of their formation being transported by erosion and water. Clays contain nutrients from decomposed plants but also essential trace elements for the body: such as calcium, aluminum, copper and zinc, magnesium, silicon, phosphorus.
How to obtain clay
The mineral formations from which the clay comes are created over long periods of time by the gradual chemical disintegration of aluminum silicate rocks under the influence of low concentrations of carbonic acid and other dilute solvents. Due to bad weather, these solvents pass through the rock layers and drain through the eroded upper layers. Some clays are created by hydrothermal activity.
The composition of clay enjoys essential minerals and oligo-elements: calcium, magnesium, silicon, iron, potassium. The clay contains in addition to the mixture of silicates small fragments of coal and quartz. Aluminum silicate has a healing effect. Oligo-elements bring to the body a set of inorganic compounds useful in the proper functioning of the digestive tract, endocrine system and help restore the health of the skin and tan.
Types of clay
Clay is of several colors, depending on certain compounds that determine the shade of the clay. There is white clay (kaolin), green clay, pink clay, reddish clay, yellow clay and black Moroccan clay.
White clay (kaolin)
This kind of clay is quite well known, kaolin being an ingredient used in cosmetics to produce masks, creams, powders, due to its fine and delicate consistency. Kaolin has healing properties known since antiquity. In the form of dust, powder or cream, clay deeply cleanses the epidermis, has antiseptic and regenerating effects on the skin, it helps to heal burns and superficial wounds. White clay is a good detoxifier, eliminates the effects of pollution and improves the appearance of the skin. It is used for sensitive and irritated skin, has a high percentage of compounds based on aluminum and silicon, has wonderful therapeutic qualities for mature and tired tan.
Blue clay
The blue clay is extracted from Bulgaria, from the Rhodope Mountains and has a rich concentration of copper and chromium, which in the form of salts give the appearance of bluish. It is used as a powder and inserted in various cosmetic masks, being excellent for body, skin or hair care. Blue clay tones the skin, smoothes deep wrinkles, gives freshness to the skin and has effects against cellulite. A cure with blue clay is recommended for mature, dehydrated, atopic skin.
Green clay
Green clay is rich in iron oxide, which gives it its specific color, but also has magnesium, calcium, manganese, phosphorus, zinc, aluminum, copper, cobalt, molybdenum. It is used in the treatment of hair and skin, having Ph 7. Silicon gives elasticity to the epidermis, stimulates hair growth, helps to treat bone tissue.
Red clay
Iron and copper oxide give a reddish shade. Clay of this type is used more internally, to treat iron deficiency or general toning of the body.
Pink clay
This clay is a combination of red and white clay in different proportions, also containing micro-elements. The healing properties recommend it for cosmetic treatments for sensitive skin, it is used in moisturizing and anti-wrinkle masks, smoothes and nourishes irritated skin.
Yellow clay
This type of clay has less iron oxide, has exfoliating, toning and healing effects, for delicate skin and prone to allergies. It is recommended in cosmetic treatments for normal, combination, oily and very sensitive skin. It is a clay used to relieve pain, has beneficial effects on blood circulation, tones the skin and fights cellulite.
Maroccan clay - Ghassoul (Rhassoul)
This clay comes from the Atlas Mountains - Morocco. It is part of the beauty ritual of Moroccan women, who use this clay to treat hair, to cleanse and tone the skin. Many Spa treatments use Moroccan clay for its special quality and fineness.
Benefits and uses of clay
Clay has regenerating and toning properties for the skin, being an effective remedy against acne and skin problems. It dries warts and heals superficial wounds of the epidermis. Clay is a strong healer, being used to remedy the marks left by pimples and bumps on the skin;
Clay reduces halitosis, meaning bad breath. Mix two tablespoons of clay with a liter of water and use this mixture in the morning in the first hour to remove the breath from your mouth;
Clay can be used as an adjunct to deodorant, eliminating unpleasant odors. If you are allergic to chemicals, use clay compounds instead of deodorant for sensitive and irritated skin and you will notice that it absorbs perspiration and neutralizes the annoying odor;
Gastritis, digestive diseases, constipation or diarrhea are relieved under the influence of internal clay treatment. If you have an ulcer or severe stomach disease, it is recommended to seek the advice of a specialist to begin a clay-based treatment;
Clay is recommended in the treatment of diseases of the circulatory system, improves the appearance of legs suffering from varicose veins, helps to reduce them. A clay paste applied to the feet relieves the symptoms of heavy, painful feet;
For anemia, stress and overwork of the body, a clay cure can work wonders, due to the high content of iron, magnesium, chromium, cobalt. You will have a good tone, an improved health and you will benefit from the detoxification of the body with a clay cure;
The remineralizing and anti-wrinkle effect of clay makes it an excellent remedy against the effects of aging. Clay mattifies the skin, reduces wrinkles, treats small skin imperfections. If you use clay-based creams you will notice the firmness of the skin, the balancing effects of the epidermis (too oily or dry skin), the reduction of dilated pores and the toning of the skin;
Clay is effective against menstrual cramps or kidney attacks. A clay cure fights painful conditions and colic.
Contra-indications
External treatment with clay has no contraindications, but caution is recommended in some cases: severe constipation, radiological treatment, pregnant or breastfeeding women. Seek medical advice and buy clay only from health food stores that sell certified organic products.
Clay for internal consumption
Small slices of clay can be eaten like candy, against sore throats. Clay water is effective against coughs and sinusitis, but also in case of annoying coughs. How to prepare clay water? It is very simple. In the evening, prepare a glass of water and a teaspoon of clay for the next day. In the first days, drink only water without mixing, and then you can consume water together with mixed clay. Be sure to use only a teaspoon of porcelain or wood to mix in the glass. Clay water is drunk as a cure for several weeks, ideally 3. A glass of clay water is administered daily, in the morning at the first hour, on an empty stomach, and then half an hour before lunch and dinner. Clay water does not taste bad and is well tolerated by anyone.
External application of clay
Cosmetic clay masks are appreciated for their special effects against the signs of aging, wrinkles and dermatological problems (acne, rosacea). Use clay powder mixed with water and cucumber juice, in equal amounts. The obtained paste is spread on the face, kept for a quarter of an hour and then rinsed well. The skin acquires vitality and freshness after clay treatment.
The clay is used externally in the form of compresses for the treatment of painful varicose veins, edema, frostbite, contusions and sprains, acne, shingles, conjunctivitis, boils and various skin infections and skin lesions. Clay powder smoothes wrinkled skin in the form of a cosmetic mask.
The clay paste is prepared for treatment with poultices or patches. Correctly prepare the paste in containers made of porcelain or glass, mix using wooden spoons, never metal or plastic. The powdered or lumpy clay is mixed until homogeneous with water, forming a paste which is applied directly to the skin or in the form of gauze compresses.
In what form is clay sold?
Clay is commercially available in the form of lumps, powders, dry clay in the form of powder. Clay in the form of lumps should not be crushed, as it dissolves on its own in water. Consume and use for natural treatments only the clay sold in specialty stores, which sell certified organic products and verified by specialists, to be sure of product quality.
Conclusions
Clay has many benefits for the body, being used in many cosmetic procedures and health remedies. The most important properties of clay are:
Disinfects
Heals wounds
It is a good bactericide
Has toning properties
It is remineralizing
It is a strong oxidant.
Rate this article:

=